FREQUENTLY ASKED QUESTIONS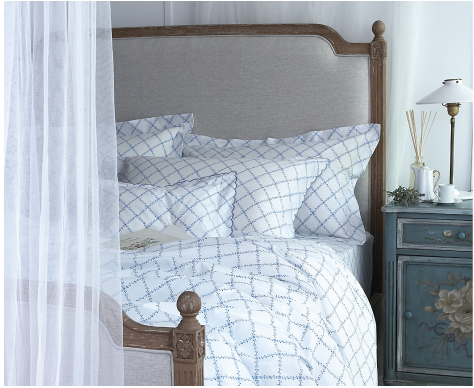 How does back ordering an out of stock item work?
When an item is showing as out of stock, simply select the quantity you would like and click the add to wish list button.
We will then make sure to let you know as soon as your saved wish list items come back into stock.
Please note that in order to use the wish list you will have to create an account or be signed into your account, should you already be registered.
At Cologne & Cotton we will only debit your card once goods are shipped, so no charge will be made to your card for any items placed in your wish list.
If you do need to contact us regarding an out of stock item, please give us a call on 0845 262 2212 or email us at

[email protected]

and we will be more than happy to help.
---
Where can I add a gift wrap and a message?
During the checkout process you will be presented with gift wrap order icon, please click this and use the gift message box provided to type your message.

Gift wrapping is free, and we are happy to wrap your order in as few parcels possible but regret that we can not gift wrap large quantities of items from your order individually.
---
I received a discount voucher code. Where do I enter this?
Please enter your discount code in the "Coupon Code" box located directly under your list of items in the shopping cart, then press redeem coupon.
---
Can I apply my discount code to gift vouchers?
Since our gift vouchers have a cash face value we do not include them in any discount promotions.
---
How do I amend the quantity of items in my shopping cart?
Simply click the +- symbol next to your item quantity or type in the correct quantity you would like. Now click on the update button located towards the right of your basket to confirm your new quantity.
---
Can I use my Gift Voucher online?
Not at the moment but please contact our customer service team on 08452622212 or [email protected] to place your order. We treat our Gift Vouchers as cash and as such you would have to post them in to us to pay for your order. Please include your details and your order number with the vouchers and ask for a signed for service when posting.
---
Do you ship abroad and how much does it cost?
We do ship abroad and below are the standard rates available. If your country is not listed below, cost will depend on the weight of your Parcel and we will manually add the shipping charge appropriate to your country. We will of course inform you of this charge and ask for your acceptance before shipping. Please note that due to rigid safety regulations we are unable to ship liquids to destinations requiring air freight.

Channel Islands (Jersey & Guernsey) ---£12.50

Ireland, Austria, Switzerland ---£16

Denmark, France, Germany ---£15

Belgium, Luxembourg & Netherlands ---£16

Czech Republic, Italy, Spain ---£20

Portugal, Finland, Hungary, Poland, Sweden ---£33

Greece, Lithuania, Norway ---£41


*We remove VAT charges from orders shipped outside the EU but please be aware that Import duties / tax may be charged by your country of import. Any local taxes / duties will be your sole responsibility.
---