DELIVERY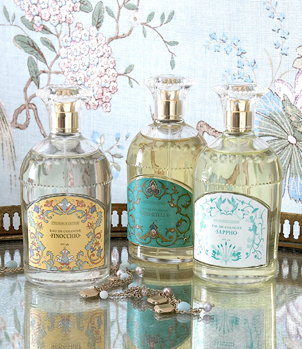 UK mainland deliveries
Price

Orders under £50

£3.95

Orders under £75

£4.95

Orders over £75

FREE

Bed delivery (includes assembly)

£60.00

Non UK mainland deliveries
Price

Channel Islands

£12.50

Belgium, Luxemburg, Netherlands

£15.00

Republic of Ireland, Austria, Switzerland

£16.00

Denmark, France, Germany

£16.00

Czech Republic, Italy, Spain

£20.00

Portugal, Finland, Hungary, Poland, Sweden

£33.00

Greece, Lithuania, Norway

£41.00

Countries not listed

If your country is not listed above, the cost of shipping will depend on the weight of your Parcel and we will add the shipping charge appropriate to your country once it has been calculated. Rest assured that we will always inform you of this charge and ask for your acceptance before shipping.

Shipping fragrances outside the EU?
Due to strict safety regulations we are currently unable to ship perfumes or any liquids to any countries that would require air freight to be used. If you need any further information please contact our customer service team at; Info@cologneandcotton.com or by phone on +44 08452622212.

*We remove VAT charges from orders shipped outside the EU but please be aware that Import duties / tax may be charged by your country of import. Any local taxes / duties will be your sole responsibility.